Contact Us

When you have a legal issue we are here to help you. Please fill out the form below to have an attorney contact you.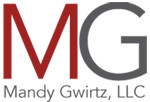 20050 Lakeshore Blvd.
Euclid, Ohio 44123
office: 216-481-0020
fax: 216-481-0554
cell: 440-606-6221
You will hear back from an attorney within 24 hours to discuss your case.
We also offer in-home, after-hours and weekend appointments by special arrangement.
This contact form is for inquiries only. Confidential or time-sensitive information should not be sent through this form. The use of this contact form does not constitute a client-attorney relationship.
We look forward to helping you with your unique case requirements.